I have been in Japan for almost 5 years already. The time is not too long, but it is enough to experience the strange feeling of being new to Japan, getting to know the environment completely strange, then the new class, new friends, asking for more jobs, getting to know graduate school after learning language and then graduate and work.
As for the part-time job, I have a lot of experience. The experience here is not in the profession but in the way of working with the Japanese in many different environments. So if you are new to anything you need to ask about how to work with Japanese people when doing more, please contact me.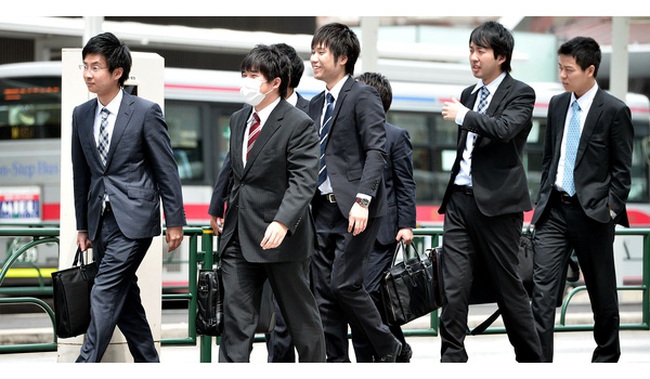 For Japanese people, this is a way to show respect for the opposite person.
Often, there are 2-3 types of greeting in a job relationship depending on your degree of bend. With colleagues, you can ask to bend over, nod lightly and socially.
For customers, the folding angle will be about 30 degrees larger. And for those who are superior or have higher rank, keep your back straight and fold from the waist to about 45 degrees. Usually, men lay their hands on their thighs and bend.
If you have the opportunity to work or try to work in a Japanese-wide company, you will find this completely natural. When working, the Japanese completely kept quiet.
Even if they sit side by side, sometimes they just exchange via computer or exchange very small, not to disturb the people around them, the more no laughing or loud sound during working hours. This is also one of the important principles when you work in a Japanese environment.
Japanese people often work with at least one handbook. This book is used to record all information during work, negotiations, schedules. Remember to always exchange information to the most specific level in order to help you achieve high efficiency and absolute accuracy.
Many of us have habits that explain. And if the explanation is not good, then it will become an excuse, an excuse. This is something that Japanese people really dislike and even show their attitude as soon as you do these things.
(Visited 21 times, 1 visits today)